News
Danish museums reporting record numbers of visitors
---
This article is more than 7 years old.
National Gallery had a 20 percent higher turnout in 2015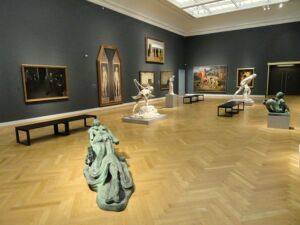 Several Danish museums registered record numbers of visitors last year, reports Altinget.
The National Gallery of Denmark, for instance, welcomed over 450,000 visitors – an increase of almost 20 percent compared to the year before.
"It shows us the interest in art is huge and that we have been successful in sharing parts of Denmark's artistic heritage with an ever larger part of the population," Mikkel Bogh, the head on the National Gallery, told Altinget.
Similarly, Museum Østjylland – a group of local historic museums in Randers, Grenaa and Ebeltoft – beat its previous record from 2011, when 152,000 people visited the museums.
Last years, some 173,000 history enthusiasts explored one of the three museums.