Education
Build it and they will come!
---
This article is more than 7 years old.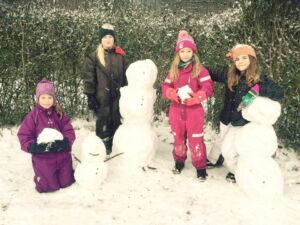 The next week is expected to be freezing, but with sensible clothing factored in, there's no excuse to stay indoors when there's a winter's wonderland.
Why not build a snowman like the pupils of the Esbjerg International School, who disproved the theory that no man is a mountain.
Armed with nothing more than a carrot, (a couple of) buttons and a never-say-die spirit, they created the ultimate snowman. (DS)