News
Car2go shutting down in Copenhagen
---
This article is more than 7 years old.
Car sharing company only lasts 17 months after Danes fail to embrace the concept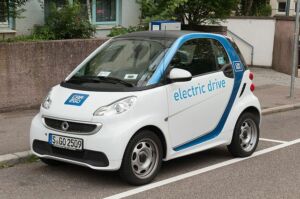 Car2go, a world leader in the field of car sharing, has decided to close its business in Copenhagen.
After what looked like a promising start in Copenhagen 17 months ago, the company announced that it failed to reach the expected number of members and use of its cars needed to stay alive in Copenhagen.
"Car2go has not reached the critical mass in demand necessary to establish a successful, viable and robust business in Denmark," said Car2go head Thomas Beermann. "We apologise for any inconvenience that our shutting down operations in Denmark has for our members."
All finished by February
Bremen went on to thanks Car2go's employees and business partners for the effort they put into the Copenhagen branch.
Current members may continue to use the cars in Copenhagen until 15 February this year.
The company advised members to consult the company's Danish website and Facebook page for more information.
Car2go has over 14,000 vehicles and 1.1 million members spread across 30 cities in Europe and North America and expects to launch operations in China later this year.