News
Repayments demanded in Eurovision scandal
---
This article is more than 7 years old.
Business authority wants former Wonderful Copenhagen board members to dig deep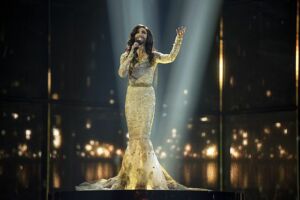 Business authority Erhvervsstyrelsen wants the former board members of Wonderful Copenhagen to pay 46 million kroner of the cost overruns for the 2014 Eurovision Song Contest finals held in Copenhagen.
Erhvervsstyrelsen has posted a letter of intent on its website that says the board acted irresponsibly and is liable for the losses suffered by the fund behind the Eurovision show.
How the individual members of the former board are liable is still unclear.
Not so Wonderful
Wonderful Copenhagen's former head, Lars Benhard Jørgensen, may also be held financially responsible for the Eurovision loss because he "made recommendations to the board and participated in steering meetings".
The Eurovision project started to seriously derail when the company behind staging the event, ESC 2014, submitted a budget that failed to include funds for basics like electricity, maintenance and even toilet facilities for the crowds attending the show.
READ MORE: Eurovision nightmare chases business leader from board of Wonderful Copenhagen
The show ended with a total budget overrun of 102 million kroner.