Business & Education
Treasure trove in the attic: Tekno, tekno, tekno, tekno!
---
This article is more than 7 years old.
The Danish scale model toy company whose creations delighted children, and then adults, all over the world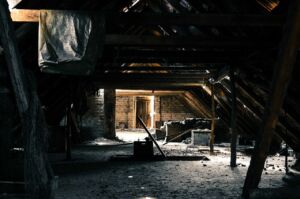 Picture the scene. Your Danish partner's grandfather has died, and you've gamely volunteered to help clean out their loft. It's dark and damp and so far all you've found are old clothes and a pile of Billed Bladets from 1984.
Every attic searcher's fantasy
But something told you that this forage might be worth your while – after all, isn't that always the way on 'Trash in the Attic'?
And then, in the final corner, all your dreams come true. In a cardboard box, carefully wrapped in bubblewrap, are close to a hundred toy vehicles, all in their original boxes. You shine your torch and see the name 'Tekno', which you repeat four times for good effect. You thought Danish toys began and ended with Lego. You were wrong and you've just stumbled across a goldmine. Forget trash, this is a treasure trove.
From tin to wood to zinc
The Tekno scale model toy company began life in 1935 as a brand name of Dansk Legetøjs Industri (Danish Toy Industry). The latter was founded in 1928 by Danish plumber Andreas Siegumfeldt, who began by making toys in his basement in the Vanløse district of Copenhagen. Under the Tekno name, the company started to produce tinplate cars, fire engines, and other vehicles. When Tekno was confronted with the wartime tinplate ban in 1940, the maker nimbly switched to manufacturing wooden toys.
Tekno commenced production of its celebrated diecast models in the postwar period. The lingering tin shortage (and the scarcity of other metals as well) after the war led to Tekno turning to a zinc-based alloy for diecast manufacture. The alloy, which was made up of zinc, aluminium, magnesium and copper, was called zamac − an acronym of the metals. These early diecast toys included a number of Dodge and Ford lorries, emergency vehicles and aircraft.
Thriving in the Golden Age
Tekno grew and formed a partnership with another Danish toymaker, H Lange, in 1949. A year later, the company created an export division, Tekno Svenska AB, and began shipping its models to the Netherlands, Germany, the US and the UK. As the company completely wound down its production of tinplate toys in the mid-1950s, the export of its diecast toys flourished. Tekno's models of Volkswagen vans in various fleets proved especially popular.
Toymaker Kirk Production bought H Lange in 1960, and the success of Tekno's model autos continued to grow. The 1960s was the golden age of diecast toys and models, during which British makers such as Corgi, Dinky, and Matchbox became famous the world over. Tekno's sales peaked at over one million models per year during this decade. Approximately two-thirds of these sales were made up of exports.
Switching focus
Siegumfeldt, Tekno's founder, died in 1969, and within a year, Kirk Production had begun producing the models under its own brand name. There followed a period of uncertainty in which the company was beset by financial problems, leading to it becoming insolvent in 1972. Vanmin BV, a Dutch importer of Tekno goods, then bought the Danish company.
By 1974, the company had been renamed Tekno Toys BV and relocated to Delft in the Netherlands. Its target customers were no longer children but adult collectors, and the models were more detailed as a result. To underline its focus, it dropped the 'Toys' from its name in 1989, and today Tekno Holland, as it is often called to differentiate it from the original Danish Tekno, is owned by the Van Buuren company and headquartered in Maasland.
Highly collectable
Danish Tekno models unsurprisingly continue to be highly sought-after by collectors of classic diecast (see below for a list of classic models). These Tekno pieces, especially those in mint condition and in their original boxes, command high valuations from bidders through such houses as Vectis Auctions Ltd in England.
It can be a serious business (and an investment) collecting these Danish jewels. Models that don't have their original packaging, and/or are in less than mint condition, are generally pretty affordable. And it is worth bearing in mind, both as a buyer and a seller, that models in poor condition also have a price, as there are many collectors looking for items they can lovingly restore.
Creating a collection of original Tekno models is a way to commemorate and preserve Danish workmanship. A collection such as this also honours periods of classic motoring, and the golden age of diecast toys when Tekno was a major Danish exporter, with its models famed and beloved amongst children and adults around the world.