News
Danish high court decides that journalists can reveal the location of MRSA-infected farms
---
This article is more than 7 years old.
High bench rules against agricultural organisation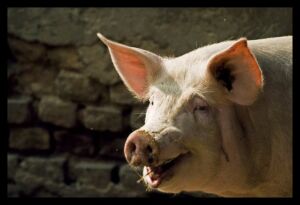 The Danish high court, Højesteret, has ruled that the agricultural agency Landbrug and Fødevarer overstepped its authority when it forbade two journalists access to the names of MRSA-infected farms in Denmark.
The case had been ongoing for more than four years and had already made its way through two courts.
Following one of the earlier court decisions, the two journalists, Kjeld Hansen and Niels Mulvad, were made to pay fines for publishing the names of pig farmers even though they were warned not to.
The public's right to know
Hansen said that he is glad that Danes will be able to learn the location of the affected farms and have the opportunity to take precautions. He promised to publish a list of infected farms as soon as possible
"They will be published as soon as we have them – and we will probably have them on Monday," Hansen told DR Nyheder. "This is a great victory."
Hansen said the underlying principle of the case was an important one.
"An agency like Landbrug and Fødevarercan should not be able to block the people's right to know."
Long and winding road
The case began when 48 farmers participated in a voluntary study by the food authority Fødevarestyrelsen between 2008 and 2011 to voluntarily study the prevalence of MRSA in their herds. Mulvad and Hansen sought to gain access to those results in the spring of 2012, but were twice denied.
The journalists then went to the parliamentary ombudsman, who in June 2014 upheld their claim that there weren't sufficient grounds for refusing access.
READ MORE: Up to 12,000 Danes could be carrying MRSA
Landbrug and Fødevarer sued Fødevarestyrelsen in July 2014, seeking to prevent the food authority from handing the information over to the journalists.