News
Missing boy reported drowned in Randers
---
This article is more than 7 years old.
Hope gone as police confirm that 19-year-old fell into the Randers harbour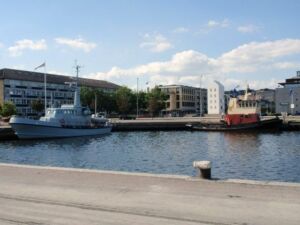 Thomas Stralner, a 19-year-old from Randers, was last seen leaving a local café and heading down to the harbour at 5 am on Friday morning ten days ago. And it is now believed he is dead.
His parents had been holding out hope their son would turn up, but local police have informed them that Thomas has most likely fallen into the harbour and drowned.
"I cannot go into details, but we have been told by police that Thomas has probably fallen into the water," Michael Stralner, Thomas's father, told Randers Amtsavis.
Searching under the ice
Michael Stralner now wishes to recover his son's body from below the ice in the harbour. They are looking for a cold water diver to help them search for Thomas.
"We just want to make sure we recover him before his body disappears," Stralner said.
Karina Stralner, Thomas's mother, said the uncertainty about her son's fate had been agonising.
"We still need to know where he is," she said. "The uncertainty is worse, so ultimately it is better to know," she told TV 2 Østjylland.