News
Danish inmates should have more access to mobile phones, says support group
---
This article is more than 7 years old.
Better contact with the outside reduces recidivism, says group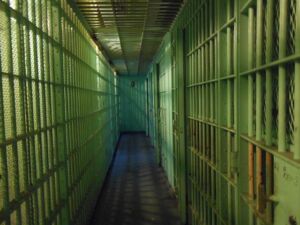 The prisoner support group Kriminalforsorgsforeningen believes that restricting mobile phone for all inmates is the wrong way to go.
Kriminalforsorgsforeningen chairperson John Hatting was speaking to DR Nyheder following reports that Søren Pind, the justice minister, will start a number of initiatives to counter mobile phones being smuggled into prisoners.
It was revealed yesterday that four inmates serving time for their involvement in last February's attacks on Krudttønden and a Copenhagen synagogue have had access to seven mobile phones at different times.
Free access
"We believe that the vast majority of inmates should have free access to mobile phones so they can call home and say goodnight to their children and have contact with their families," Hatting told DR Nyheder.
"We know that reduces the chance of them relapsing into crime because they maintain contact with their families, which they would otherwise lose."
READ MORE: Inmates in maximum security prisons should be allowed mobile phones, say MPs
Don't punish everyone
Hatting did agree that the inmates involved in the terror case should not have had access to mobile phones.
"You have to make individual decisions about inmates," said Hatting.
"But it would be a shame if we tightened things up for all inmates."