News
Another windy day in store in Denmark
---
This article is more than 7 years old.
Remains of Storm Henry will wreak havoc on lawn furniture and umbrellas for the next day or so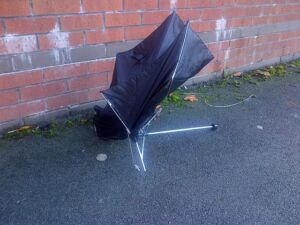 The remains of Storm Henry, which yesterday hit northern England and Scotland, will reach Denmark today, mostly in western and northern Jutland.
Strong winds will blow across the country today and into tomorrow morning, and there are high water warnings in coastal regions.
A blustery day
Wind gusts could reach gale-force levels, especially along the west Jutland coast and on Bornholm.
READ MORE: Stormy season coming to Denmark
Temperatures are expected to range from six to seven degrees throughout the day, and there is no heavy rainfall forecast.
Non-temperate zone
January saw some wildly fluctuating temperatures throughout the country. The range between the month's highest and lowest temperatures at the weather station in Isenvad, which lies in the centre of Jutland between Herning and Silkeborg, was 26.8 C.
However, the variation was much smaller on the coastline, where the retained heat of the seawater helps stabilise temperatures. The variation between the highest and lowest temperatures recorded at Sjælland Odde was just under 10 degrees.