News
DONG Energy announces biggest loss in Denmark's history
---
This article is more than 7 years old.
Despite of record-breaking operating profit, the company experienced impairment loss of 12,1 billion kroner in 2015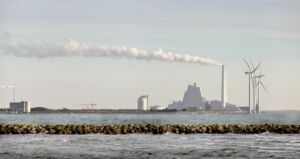 DONG Energy has announced the largest financial loss of any Danish company in the history of Denmark, reports Berlingske.

DONG has posted a 12.1 billion kroner net loss for 2015, following a 5.3 billion loss in 2014.
It took a massive hit in the form of an impairment loss of 15.8 billion kroner after tax – 14.8 billion of which was related to a reduction in its oil and gas reserve estimates and a general fall in price.
Otherwise healthy
"Despite strong headwinds in the commodity markets, we delivered a record-breaking operating profit in 2015, which was up 13 percent [to 18.5 billion kroner]. This makes DONG Energy one of the fastest-growing energy groups in Europe," stated Henrik Poulsen, the CEO of DONG.

"However, deteriorating oil and gas prices and significant challenges with the Hejre project regrettably led to substantial impairment losses in our oil and gas business."

Focus on renewables
According to Berlingske, the 12.1 billion kroner loss makes DONG the all-time record holder, beating GN Store Nord, which reported a 9 billion kroner loss in 2001.

"The focus on renewables has created a unique platform for continued growth and value creation," Poulsen said.