News
FLSmidth hauls in lucrative Algerian order
---
This article is more than 7 years old.
Deal reportedly worth about 1.5 billion kroner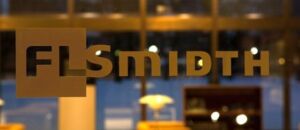 The Danish engineering company FLSmidth has signed a lucrative EPC (engineering, procurement and construction) contract in Algeria.
The deal is worth an estimated 1.5 billion kroner and involves the delivery of a new cement factory on behalf of the Algerian cement producer SARL Amouda Engineering.
"EPC solutions are increasingly requested by the industry, and we are very happy that SARL Amouda Engineering chose FLSmidth as the preferred supplier based on a very close collaboration and our extensive knowledge of the region," said Per Mejnert Kristensen, the executive vice president of the group's cement division.
"Algeria is a very important market for FLSmidth and we have supplied several cement plants in the country."
READ MORE: FLSmidth cements monster order in Vietnam
Paying off until 2018
The new factory, which will be constructed about 400 km away from the capital Algiers in El Beida (Laghouat), will have a daily capacity of 6,000 tonnes when completed.
According to FLSmidth, the deal will contribute positively to the company's bottom line until the beginning of 2018.