News
Celebrating the old-style bodega with a round on the house every Friday in February
---
This article is more than 7 years old.
Tuborg celebrating the traditional Danish waterholes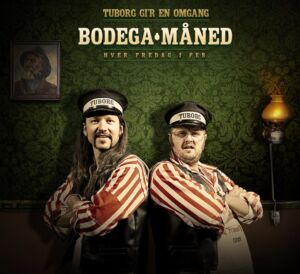 In a bid to give Denmark's struggling old-style bodegas a helping hand, Tuborg is giving away a free round every Friday in February at a host of establishments across the nation.
Tuborg stated that it felt bad that consumers are increasingly dropping the classical old school pubs in favour of drinking at cafes or cocktail bars instead.
"Tuborg is celebrating the Danish bodegas all through February and getting a round in at your local bodega," Tuborg wrote on its Facebook page.
En kold lille en
It's up to the individual bodega when to ring the 'free round' bell, but it will be sometime between 12 and 8 pm
So get down and support your local bodega!