News
Medieval coins found on Apple site in Jutland
---
This article is more than 7 years old.
The remarkable discovery consisted of 82 coins from 14th century civil war era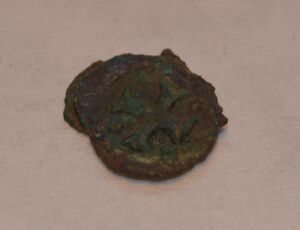 Three members of the Midtjysk Detector Association have found 82 medieval coins in a field near Viborg in central Jutland, reports Eksta Bladet.
While they were exploring the construction site for Apple's future data centre, Morten Nielsen, Per Jensen and Lasse Winther Nielsen stumbled upon a remarkable treasure of coins dating back to the 14th century.
"It is not uncommon to find civil war coins when we are scanning fields near medieval towns and villages, but when we find so many of them buried in one place, it invites questions as to why and whom," Morten Nielsen, the chairman of the Midtjysk Detector Association, told Ekstra Bladet.
READ MORE: New Apple centre in Denmark to create 300 jobs
Issued during civil war
The coins were issued minted during the troubled times from 1241 to 1375, when Denmark was embroiled in a civil war.
As time passed the silver has worn off the coins and today they consist only of cheap copper.
Over the winter holidays, the coins will be on display at Viborg Museum before being sent to the National Museum of Denmark in Copenhagen to be analysed.
The find will reportedly not delay the construction of Apple's data centre.