News
Noted Danish entrepreneur's high hopes over medical cannabis investment
---
This article is more than 7 years old.
Klaus Riskær Pedersen eyes potential in Uruguay to produce the plant for the pharmaceutical industry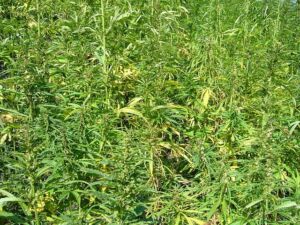 Danish businessman and entrepreneur Klaus Riskær Pedersen is involved in a new business venture in Uruguay in the area of medical cannabis.
Pedersen, along with six partners, has invested in Nube Serena, a company that cultivates the plants for medical purposes.
"Medical cannabis in 2016 is like 1995 and the internet," Pedersen told DR Nyheder. "This is a breakthrough year."
New laws opening doors 
Pedersen said the relaxation of laws around the world to make medical cannabis legal is opening the door for his latest enterprise.
The Netherlands has permitted the use of medical marijuana for years. About half of the states in the US now permit its use, with more looking to change their laws soon. A majority in the Danish Parliament also seems to be leaning towards making it legal.
"The use of medical cannabis is being legalised in several countries," said Pedersen. "It is happening very quickly."
However, although the use of medical cannabis may be legal, its production is still banned in most countries.
Legal to use, but not to grow
Uruguay allows the growing of cannabis, and the climate is favourable to its cultivation.
"It is one thing for the product to be legal – it also has to be produced," said Pedersen.
Pedersen said that Nube Serena has already made an agreement with a Swiss company that is poised to take over the ready-grown plants if the quality is right.
Ahead of the pack again
Pedersen said that people who question the validity of his new business venture are forgetting his history.
"I have innovated with radio, television, the internet and stem cells," he said. "I'm a frontrunner. Any fool wants to be part of this market now."
READ MORE: Danish farmers interested in growing cannabis
This is not Pedersen's first attempt to cultivate a new market.
He was one of the first businessmen in Denmark to get involved when commercial broadcasting got the green light in Denmark in the 1980s. He was also involved with the creation of the radio station The Voice.
He was also one of the founders of Cybercity, which not long ago was Denmark's second largest internet service provider.