General
Denmark gets its first mosque for women
---
This article is more than 7 years old.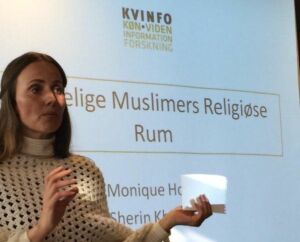 Fear of reprisals keeping it underground.
Denmark and Scandinavia's first mosque exclusively for women has opened up in Copenhagen, according to Politiken newspaper.
Imam Sherin Khankan, one of the women behind the opening of the mosque, which has been named the Mariam Mosque, called it a "feminist project".
"Many women and young people don't even go to mosque because it's a male-dominated and patriarchal environment where the man is the speaker, leads prayer, is in focus and dominates," Khankan told Politiken.
"So we've created a mosque on women's terms."
READ MORE: Female imams precipitating discussion about the role of women in Islam
Hidden address
Experts point to the new mosque as a positive modernisation of Islam, but the Danish Islamic Center (DIC) is less enthusiastic.
"They can do as they please, but their theological starting point is wrong," said Waseem Hussein, the head of DIC.
"Why is there a need for a mosque for just women? Shall we build a mosque for men only too? The Danish people would go ballistic if we did."
The location of the Mariam Mosque in Copenhagen is currently a secret because the women behind the project fear reprisals.