News
Ronaldo underwear not scoring dividends for Danish company
---
This article is more than 7 years old.
JBS sticking to sports stars despite tepid CR7 sales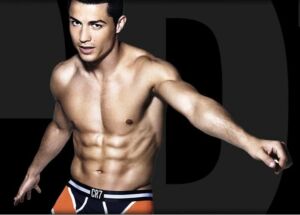 It looked like the Danish underwear company JBS had secured the signing of the season when it snagged footballer Cristiano Ronaldo to promote its CR7 underwear series in 2013.
But just over two years later and the underwear paired with the Portuguese giga star's chiselled abs and toned body has failed to translate into the expected profits for JBS.
"We grew from 5 to 55 nations but we could see that it was hopeless in many countries due to tariff issues and distribution problems," Michael Alstrup, the head of JBS, told Børsen business newspaper. "So we had to shut some down again."
READ MORE: Danish Army spent 1.6 million kroner on sports bras in 2014
Only way in
The company had expected to double its turnover within two years, but it remained the same at about 200 million kroner, and sales fell by 10 percent as per its latest financial result.
It's not the first time JBS has linked up with a sports star. Danish tennis player Caroline Wozniacki used to be on its books and Alstrup insisted that he will continue to look to sports stars when marketing products.
"It's the only way to do it. We've tried to break the export market during our previous 73 years and it's been slow goings, even though we make the world's best products. With Ronaldo it's gone much faster," said Alstrup.