News
Danish passports ending up on black market
---
This article is more than 7 years old.
43,818 Danish passports went missing in 2015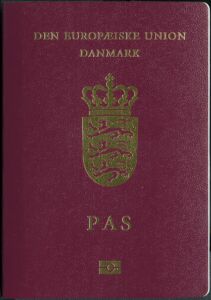 New figures from the state police Rigspolitiet have revealed that 43,818 Danish passports went missing in 2015 – a slight increase from the year before.
Over 226,000 Danish passports have disappeared since 2010, and only a quarter are found again. The same development is true across the EU, which has seen a doubling in the number of missing passports, IDs and visa documents during the same period.
"We've seen an increased trend in document forgery and identity theft in regards to irregular immigration to Europe," Alexandru Niculae, a spokesperson for the European law agency Europol, told Berlingske newspaper.
"Document forgery is an important catalyser for organised crime and terrorism."
READ MORE: Sharp increase in numbers charged with passport fraud at Copenhagen Airport
Swedes put foot down
According to Berlingske, a Danish passport can sell for about 22,000 kroner on the black market.
Late last year, a report showed that the number of foreigners attempting to pass through Copenhagen Airport charged with passport fraud has more than tripled in the past five years.
Sweden has experienced the same problem and has passed a new law that means citizens can only be issued a new passport three times over a five-year period.