General
About Town: My, my, miss American Pie at your peril!
---
This article is more than 7 years old.
On the one hand, cocktails. On the other, pie.
Last week on Thursday, the first authentic American pie shop opened in Copenhagen and everyone was excited to swing by for some pie and award-winning cocktails. Even the employees were proud to host the grand opening (top)!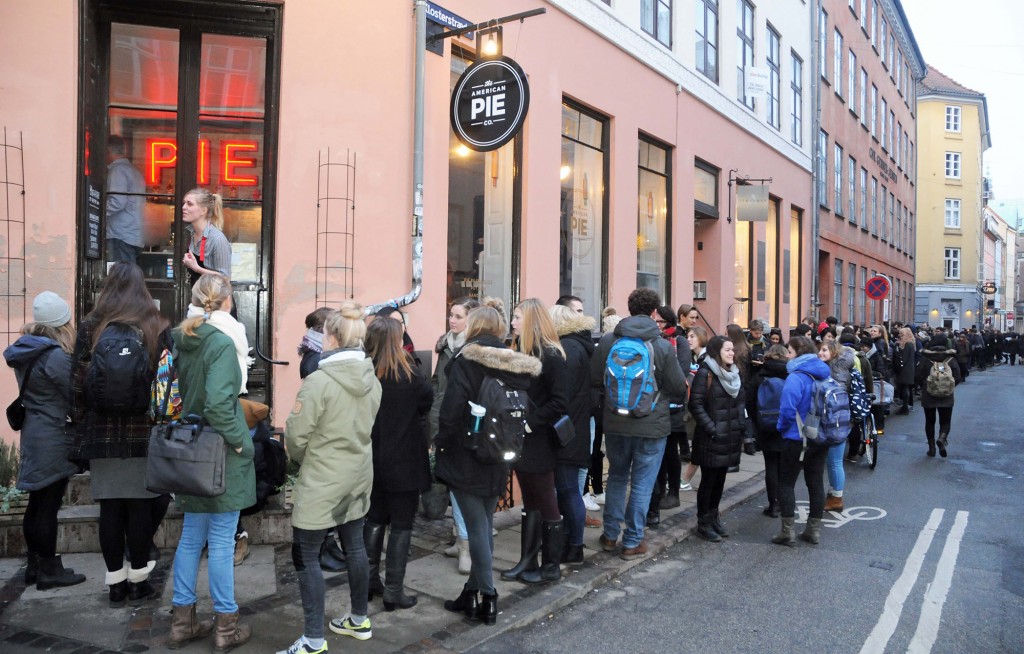 They queued around the block (centre) for the free cocktails by award-winning cocktail creator Anna Heilmann-Clausen. Obviously, no one would want to miss out on free top-class drinks and authentic pie.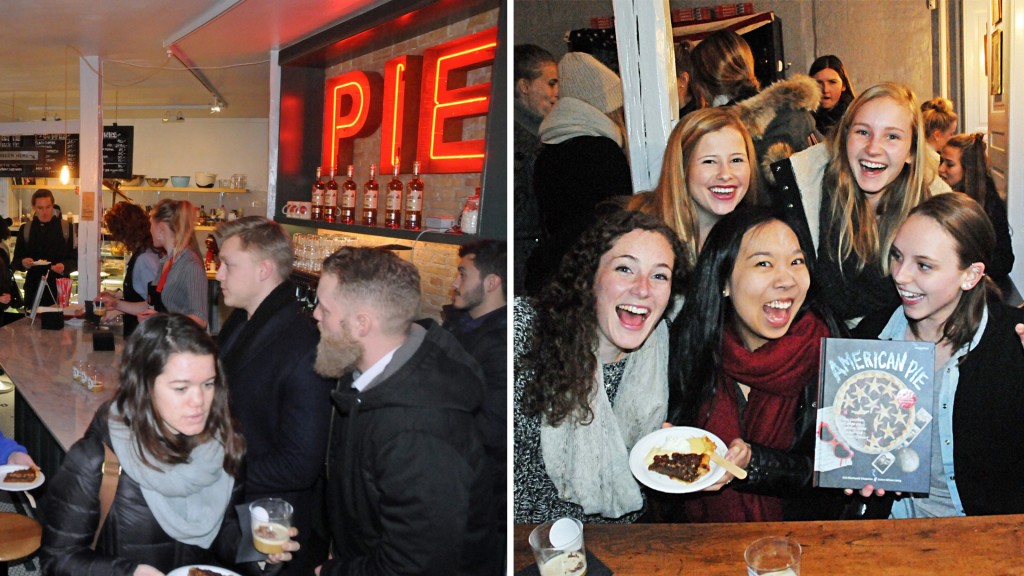 Hundreds of satisfied customers with pies in their hands and cocktails in their stomach (bottom left and right). The entire evening was a huge success.