News
Aalborg considering new curriculum to help day-dreaming schoolboys
---
This article is more than 7 years old.
Too many male students spend lesson time thinking about football, says schools spokesperson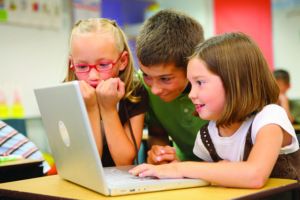 Aalborg Municipality is strongly considering making a change to its curriculum to address the failure of male students to keep up with their female counterparts at its public schools.
According to its latest figures, girls in Aalborg tend to graduate with a 1.4 percent higher GPA than the boys
Dreaming of football
"We girls are good at sitting on our rumps and listening and staying focused for a long time," Aalborg schools spokesperson Tina French told DR Nyheder.
"The boys will stare out of the window and dream of playing football if we don't aim some of the instruction towards them."
With that in mind, Aalborg intends to introduce a more active and varied curriculum intended to appeal to boys – most probably for the next academic year.
READ MORE: 'Free' alternative schools booming across Denmark
"Our goal is that all school children feel that they are showing some daily improvement, and part of that goal is that boys are motivated to do as well as the girls," said French.