News
Child found in boot of car during south Zealand border check
---
This article is more than 7 years old.
Four arrested in apparent human smuggling case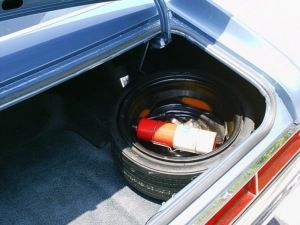 South Zealand and Lolland-Falster Police have arrested four people and charged them with human smuggling after a little girl was found rolled up in blankets and stashed in the boot of a car yesterday.
The child was found during a routine border check on the ferry to Gedser.
"We check for cases of human smuggling by searching the boots, and we found a child wrapped in blankets," police inspector Kim Kliver told Ekstra Bladet.
A sad discovery
Police have arrested four people: three men and a woman. All of them have been charged with human trafficking.
The girl was wrapped in blankets, and another person was found in the boot along with her.
"This shows me that our border control efforts are working," said Kliver. "We have to be aware that there is still an active smuggling market that attempts to circumvent our controls."
READ MORE: Rise in human trafficking cases fuelled by refugee crisis
The car involved in the incident was registered in Sweden.