News
Taxing wood-burning stoves could save lives and money
---
This article is more than 7 years old.
Environmental experts say pollutants from stoves are both costly and dangerous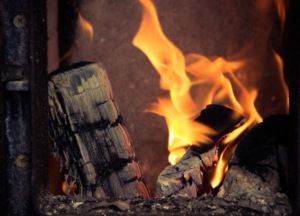 A tax on wood-burning stoves could save 300 lives a year and save society nearly 6 billion kroner annually in environmental costs, according to research by the environmental economic council Miljøøkonomiske Råd.
Measuring stove use would be done by installing a gauge in the chimney that would measure the number of hours the stove was in use.
READ MORE: Old stoves emit 80 percent of dangerous particles
"The tax would be levied via a scale based on the age of the stove and the population density in the area the stove is located," environmental economist Lars Gårn Hansen told DR Nyheder.
"Older stoves and stoves in highly populated areas would cost more."
The high cost of burning
Dangerous particles generated by wood-burning stoves in Denmark account for a significant portion of the costs due to air pollution.
'Individual residential heating' – usually stoves – costs the country 5.7 billion kroner annually, according to a 2016 study by the Danish Centre for Environment and Energy (DCE) at Aarhus University.