General
Denmark continues to keep pace with Sweden's border controls
---
This article is more than 7 years old.
Neither country likely to budge until July 4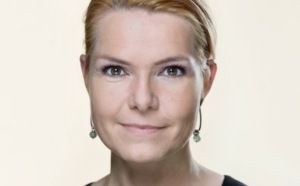 Denmark has, as expected, once again extended its controls at its border with Germany – this time until April 3.
The EU allows member states to introduce border controls on a monthly basis for up to six months, and it is beginning to look likely that both Denmark, and its neighbour Sweden, will maintain their controls for the full six months until July 4.
Following Sweden's lead
Both countries introduced the controls on January 4, and Inger Støjberg, the immigration minister, who confirmed the extension on Thursday, has said that as long as Sweden's controls are in place, Denmark's will remain so.
"As long as the border with Sweden is de facto closed to asylum-seekers without proper identification papers, there is a risk that large groups of refugees and migrants will stay here in Denmark as they cannot travel to Sweden," she explained.
"Therefore we are extending the border controls by an additional month."
Under Schengen rules, a member country must face "a serious threat to public policy or internal security" to impede movement between the countries with border controls.