News
Famous Danish fashion label files for bankruptcy
---
This article is more than 7 years old.
After 22 years, Bruuns Bazaar is leaving the catwalks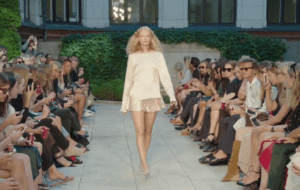 The famous Danish fashion brand Bruuns Bazaar has filed for bankruptcy.
After years of financial problems and efforts to turn things around, the brand is now going out of fashion.
The clothing label is part of the Scandinavian Designers Group, and since its foundation in 1994, it has gained international recognition.
Neither first, nor last
Thomas Klausen, the head of the trade association for Danish textile and clothing companies, Dansk Mode og Textil, believes other brands may follow suit as consumers have become increasingly accustomed to shopping for bargains online.
"This is probably not the last bankruptcy we have seen," Klausen told DR.
"The industry has been through a transformation over the past five years due to the financial crisis and internet."
According to Klausen, around 32 percent of all sales in the fashion industry are taking place over the internet, which may "knock some labels down and provide opportunities to others".