News
BetterNow named top undiscovered startup in Denmark
---
This article is more than 7 years old.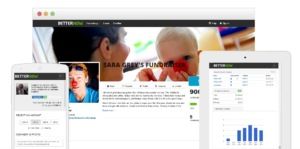 The online platform for Danish non-profit organisation BetterNow has been named the top undiscovered startup in Denmark by the online valuation platform Equidam (equidam.com).
The top 10 ranking was whittled down from an initial list of 200 companies compiled by users of the Equidam valuation platform, public sources and directories.
"These companies displayed exceptional growth opportunity while not being on the main radar of investors or media websites," Equidam wrote.
"We analysed Equidam information and gathered external data to determine companies that exceeded the mean performance among their peer group, aggregated based on industry, stage, and country."
READ MORE: Top Five Danish Startups 2015
Hotbed of startups
The engineering firm Nordsense was ranked second, while weather app producer Vaavund, printing house 3dprinthuset and the personal planning tool Plan Penny rounded up the top five.
The home assistance platform Cleady, healthcare platform Cortrium, online shopping tool Foopla, marketing language for social media content Zenbu and customer support app Returntool completed the top ten.
Equidam praised Denmark and its capital Copenhagen for fostering startups and said that business schools like Copenhagen Business School and other resources in the nation were critical to startup development.