News
Copenhagen getting a smart city lab
---
This article is more than 7 years old.
Street Lab aims to help the Danish capital tackle future urban challenges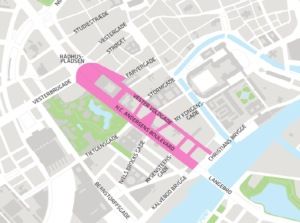 In a bid to become a central hub for the development of sustainable solutions to aid future urban challenges, Copenhagen will get a new Smart Lab in the centre of the city.
Copenhagen Municipality has teamed up with the French lighting and traffic giant Citelum, the multinational IT company Cisco and TDC Erhverv to get the lab ready for its opening in June.
"A smart city is equal to a sustainable city in Copenhagen," said Morten Kabell, Copenhagen's deputy mayor for technical and environmental issues. "The new Street Lab will ensure that we take advantage of the potential in new digital solutions."
"If we can measure the actual air pollution in the city with ease, we can strengthen the efforts against polluting car traffic. And by using sensors in rubbish bins, we can perhaps plan to keep the city clean in smarter ways than today."
READ MORE: Copenhagen ushering in digital parking throughout the city
Urban migration
The Street Lab will use state-of-the-art measuring sensors and city wifi to collect data that can provide a unique insight into Copenhagen's current condition.
Kabell contended that the need for the development of smart and digital solutions is more relevant than ever before as more and more people move to urban areas.
Today, over half of the world's population lives in a city – a figure that is expected to increase to two-thirds by 2050.