News
Danish teenagers spending thousands on designer school bags
---
This article is more than 7 years old.
Some are willing to pay up to 18,000 kroner just to fit in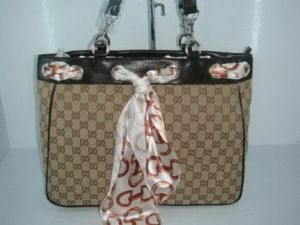 Danish schoolgirls as young as 16 are spending thousands of kroner on designer 'school bags', reports Metroxpress.
Some are willing to pay up to 18,000 kroner for brands such as Gucci, Stella McCartney or Saint Laurent.
"I am totally into brands and so I use them [the bags] when I go to school, so they don't just lie at home," Alberte Abildsø, a 16-year-old student from Gammel Hellerup Gymnasium, told Metroxpress.

Alberte goes to school with a Saint Laurent bag that cost 15,000 kroner.
Others do it, too
At Aarhus Handelsgymnasium in Risskov, female students use bags from Gucci that cost 9,000 kroner and, in some cases, Céline bags that retail at about 18,000 kroner.
"I take it with me because it's cool, but I would not do it if others didn't do it too," Cilla Lauritsen, who owns a Stella McCartney bag that cost 8,000 kroner, explained to Metroxpress.
Growing trend
According to Anna Bjerre, a psychologist and the head of Girl Talk, a non-profit organisation that helps disadvantaged girls, there is a growing trend among young Danes to have expensive designer products as a standard.
"I've talked to girls who have started stealing because they're worried they won't fit in because they can't afford such things,"Bjerre told Metroxpress.
"It's not necessarily women who come from deprived circumstances, but girls from wealthy families who simply don't have the money required."