News
Thisted Bryghus named brewery of the year
---
This article is more than 7 years old.
Thy-based beer maker enjoys hugely-successful 2015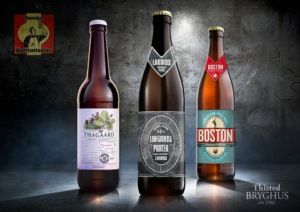 Thisted Bryghus has been named the 2015 Brewery of the Year by the 9,000 members of the Danish beer enthusiasts association, Danske Ølentusiaster.
Thisted Bryghus received 22.69 percent of the overall votes, followed by Amager Bryghus, Hornbeer, Munkebo Mikrobryg and Midtfyns Bryghus.
"We are over the moon, to put it mildly – it just won't get better than this," Thisted Bryghus wrote on its Facebook page.
"A thousand, thousand, thousand thanks to everyone who supports us. We promise not to rest on our laurels, but to keep fighting for quality, innovation and heart in everything we do."
READ MORE: This microbrewery can mix it with the best!
Individual beer winners …
The Jutland-based brewery, which was founded in Thy in 1902, also had three beers in the final of the 'New Beer of the Year' category for 2015.
Its 'Thagaard' entry missed out in the category for beers with an alcohol percentage of less than 6 percent, finishing second behind Hornbeer's 'Charlies Cool Porter', with the Ugly Duck Brewing company's 'Golden Eye' third.
In the 6 percent plus category, 'Russian Imperial Stout' by Midtfyns Bryghus was top beer, followed by 'Batch 1,000' by Amager Bryghus and 'Elskerinden – Dessert Stout' by Syndikatet.