News
SAS returns to the 'City of Angels'
---
This article is more than 7 years old.
Scandinavian airline lands in Los Angeles after 21-year hiatus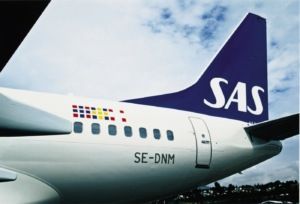 After an absence of over two decades, Scandinavian airline SAS is making a triumphant return to the city of Los Angeles.
The first SAS flight in over 21 years landed in the iconic US city when an Airbus A330-300 arriving from Stockholm touched down at LAX last night.
"It means a lot to be able to reintroduce our historic route to Los Angeles. With the resumption of the Stockholm-Los Angeles daily route, we are once again connecting two highly dynamic and innovative regions in the world," said Rickard Gustafson, the CEO of SAS.
Before its long hiatus from LA, SAS actually flew to the city from Copenhagen for 40 years (from 1954 to 1994).
READ MORE: SAS expanding 'baggage-less' ticket to all of Europe
Historical relevance
The route is a historically significant one for SAS. The first flight between Copenhagen and LA in 1954 saw SAS become the first airline to ever fly across the Arctic thanks to its very own navigational system at the time.
And because it took competing airlines some five years to follow suit, SAS was an important player in the transportation of people, from the film industry in particular, between Europe and LA.
Aside from the new LA route, SAS will also open up a new route between Copenhagen and Boston later this month, and two routes to Miami from Copenhagen and Oslo in September.