General
About Town: On the road in America!
---
This article is more than 7 years old.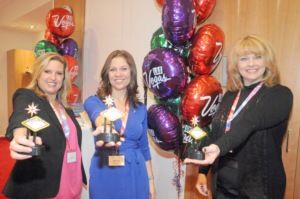 US ambassador Rufus Gifford had a very busy last week on Monday. Not only was he the guest of honour at the USA Travel Show on March 7 at the Tivoli Hotel & Congress Center (left), he also attended the pre-premiere of America Wild: National Parks Adventure at Tycho Brahe Planetarium on the same day. The travel show drew exhibitors from all over the States. Present at both events was Karin Gert Nielsen, the head of Atlantic Link, as was plenty of feel-good food that only Uncle Sam knows how to truly make
The Malaysia Danish Association marked Muhibbah with a party on February 27 at Vor Fru Kirke in Herlev. Among those present were Copenhagen Post key account manager Tila Christensen (black dress)
La Glace was among the big winners at the Cake of the Year awards on March 12 at the Crowne Plaza Hotel in Copenhagen.