News
Bill for relocating Danish government jobs growing
---
This article is more than 7 years old.
Costs of moving agencies around the country could be hundreds of millions more than expected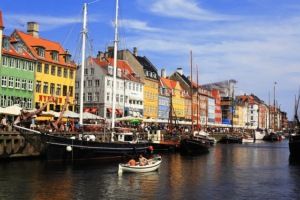 The cost of the Danish government's plan to move nearly 4,000 state jobs from Copenhagen to other locations around the country continues to grow.
The extra burden of additional administration and management layers coupled with more expensive rents and other costs are rapidly increasing original government estimates that the moves would cost around 944 million kroner. That figure only included basic costs related to the relocation itself and severance payments.
Hidden fees
Most of the totals involved in the move are unavailable due to the restrictions of the Information Act, but Politiken newspaper has obtained bills from two relocation agencies that suggest the overall cost will overrun by hundreds of millions of kroner.
According to the newspaper, the environmental and food agency NaturErhvervstyrelsen's movement of 390 employees from Copenhagen to Jutland will incur additional costs of 81 million kroner between 2016 and 2019, and 30 million kroner per year thereafter.
Double jeopardy
As part of the plan, the agency was split into two sections, which piled on extra administration, management, rental and other costs.
"We are duplicating some functions," NaturErhvervstyrelsen deputy head David Fjord Nielsen told Politiken. "Both sections must develop a budget and develop a working plan. There are some things we are forced to do twice."
NaturErhvervstyrelsen has estimated that its extra moving costs will amount to 277 million kroner by 2021. Its two sections make up about 12 percent of the government's transfer plan.