News
Fuel rod snaps at Sweden's Ringhals nuclear plant
---
This article is more than 7 years old.
Authorities assuring the public that there was no elevation in radioactivity after yesterday's mishap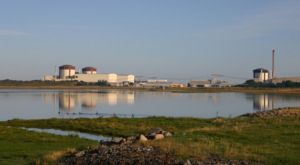 A fuel rod at the nuclear plant Ringhals located on the southwest coast of Sweden was damaged yesterday during an inspection with a robotic arm.
Krister Svahn, the press officer for the plant, told the Swedish newspaper Aftonbladet that the situation is under control.
The four metre fuel rod was damaged last year and has been in storage since then.
The rod broke in two while being checked for damage," said Svahn. "One part slid back into its socket while the other remained in the tool that was being used to lift the rod."
Still hot
Svahn said that wand was still radioactive, but about 90 percent less than it has been. He also said that it was too early to determine if the accident will present challenges when the damaged rod needs to be moved off site.
"All work is stopped for now and we are continuing to analyse the situation," he said. "For now the rod is safe and secure where it is."
READ MORE: More nuclear power flowing through Danish outlets
The nuclear power plant has been in contact with all relevant authorities, but the incident – which happened at about 5pm yesterday afternoon –  does not appear to have caused elevated radioactivity.
Denmark does not operate any atomic plants, but about 14 percent of DONG's energy supply comes from nuclear power, much of which is generated in Sweden.