News
Thousands of Danes bid farewell to Anker Jørgensen
---
This article is more than 7 years old.
Jørgensen passed away on March 20 at the age of 93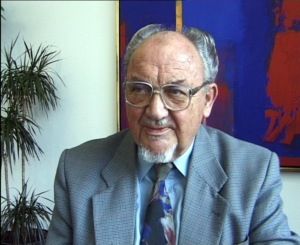 Former Danish PM Anker Jørgensen was buried on Saturday. Thousands showed up at Christiansborg Palace Square to pay their final respects, reports DR.
A touching tribute
The crowd, carrying lit torches and singing, were greeted by Socialdemokraterne leader Mette Frederiksen, who gave the evening's first speech.
"We need to stand up for the values ​​that Anker represented throughout his life and in his work: that we humans do not become stronger by running away from one another," she said.
"But that it is in the spirit of community, unity and solidarity that we can create new results for each other and together with each other."
The memorial service, which was organised by Socialdemokraterne, was attended by Peter AG Nielsen and Per Frost from the Danish rock band Gnags and Mathias Kolstrup from the band Dúné, among other high-profile names.
The chairman of Socialdemokraterne's youth wing, Alexander Grandt Petersen, was also in attendance and gave the evening's final speech.