News
Danish Parliament vote on thorium research could pave the way for atomic energy
---
This article is more than 7 years old.
Liberal Alliance argues that stance is prohibitive to expertise and exports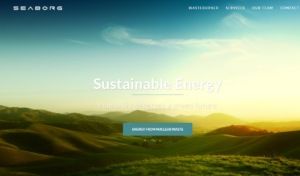 Next month, Parliament is scheduled to vote on whether thorium technology will be permitted to receive research funding on par with other energy technologies.
The proposal, which was submitted by Liberal Alliance (LA) on April 1, means that it could become feasible to research and develop atomic energy in Denmark for the first time since the government decided in 1985 that atomic energy would not be part of the nation's future energy strategy.
"We are trying to kickstart a debate about whether it is sensible for a knowledge-based society to outright deny that thorium technology is something we don't know anything about," Villum Christensen, LA's energy spokesperson, told Ingeniøren newspaper.
"Thorium has promising perspectives and there are Danish experts who cannot be utilised because of a decision made 30 years ago. We are missing out on knowledge and possible export income by not allowing the development of and research into thorium technology."
READ MORE: Atomic scientist's quantum leap changed the world of physics forever
A bad reputation
However, it will be tough going for LA in Parliament. The party held a meeting late last year about the issue and few politicians outside LA and Alternativet showed up. And a recent survey by Ingeniøren showed that the majority of parties did not want to carry out research in the area of atomic energy technology – including thorium.
The atomic energy debate has gathered momentum after news emerged that the Danish company Seaborg Technologies was forced to look abroad to obtain support for its molten-salt-reactor concept (here in English).
The project, which has been heralded in a British report by the Energy Process Development, has been given 1 million kroner in funds by the British state to look into the possibilities of this type of thorium reactor.