News
Danish tech to alleviate US water challenges
---
This article is more than 7 years old.
Water Technology Alliance to bring Danish expertise out west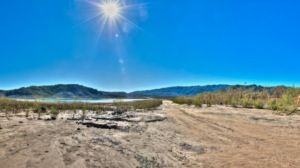 The education and research minister, Ulla Tørnæs, has been in California this week in connection with a strategic co-operation between Denmark and the US state.
In particular, the trip focused on how Danish technology could help solve the acute water challenges that the US state faces.
"I am happy to see that Danish water technology companies have the expertise to help with the demand caused by the drought in California," said Tørnæs.
"The collaboration is a good example of how Danish research can take on international tasks beyond the borders of Denmark. Denmark and California can benefit from each other's knowledge, and in the meantime also create jobs".
READ MORE: Danish water tech companies increasing their exports but fighting for market share
California dreaming
The co-operation, the Water Technology Alliance (WTA), aims to strengthen the bonds between Danish and US companies, public authorities, and education and research institutions operating in the arena of water.
Among the Danish companies that are part of the WTA are Grundfos, Danfoss, Kamstup, Rambøll, Aarhus Vand, Applied Biomimetic, Smith Innovation, Skytem, DHI and Leif Koch.
Read more about the WTA here (in English)
Aside from taking part in the WTA, Tørnæs also visited Stanford University, Innovation Centre Denmark in Palo Alto and handed out the inaugural Danish-American Frontier Award 2016, which rewards a successful Danish entrepreneur.