News
Danish high school students subjected to sexually explicit 'initiation' rituals
---
This article is more than 7 years old.
Dildos kicked up students' arses, shaved pubic regions and nudity all part of videos freely shared at one Jutland school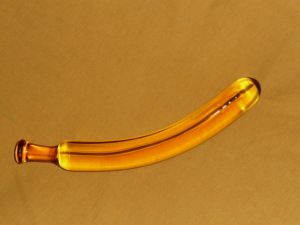 Students at Horsens Statsskole have willingly participated in sexually explicit 'initiation' rituals to become a member of the school's party committee – many of which have been videoed and shared throughout the school and on social media.
The school is now moving to prohibit nudity and ban any videos that show students or the school in a compromising way.
"The move is to first and foremost protect young people and ensure they do not expose themselves online in a way that they will come to regret," headteacher Flemming Steen Jensen told TV2 East Jutland.
Painful inauguration
Meanwhile, YouTube and social media is filled with videos from the school featuring scenes showing naked pupils participating in sexual 'challenges' – all in the hope of being elected to the party committee.
"I've seen a video where one of our schoolmates gets a dildo kicked up his ass," said Horsens Statsskole student Ruslan Shebahv. "And he did it just to have a chance of joining the party committee."
Sex is everywhere
Students said that the explicit videos are openly shared during free periods at the school.
"I just think it is a very basic human thing to think that sex is fun," said Horsen Statsskole party committee chairman Kristoffer Loft. "We see it everywhere: on prime-time television, as satire, in books. It's everywhere."
READ MORE: Student sex video shared widely on social media one of the worst cases of sexual abuse in Denmark
Just last year, Jensen was forced to put a stop to a video that showed a group of boys shaving each others' pubic hair.
"We let them know it was unacceptable and over the limit," he said.
Impotent rules
Jensen said that he would not hesitate to expel students who violate the ban on sexually explicit material.
Loft doesn't believe that the ban will put an end to the videos.
"I think that students will continue to challenge the boundaries and make videos," he said.