News
Danish director in the running at Cannes
---
This article is more than 7 years old.
Nicolas Winding Refn's movie competing for the coveted Palme d'Or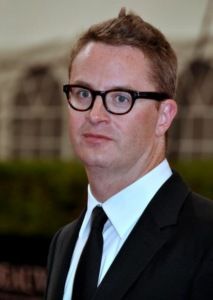 Nicolas Winding Refn's film 'The Neon Demon' has been nominated for the Palme d'Or at this year's Cannes Film Festival.
The film will have its Danish premiere on June 9 and, according to its director, it examines "our generation's obsession with beauty and the perfect exterior".
'The Neon Demon' is set in Los Angeles and focuses on a group of women obsessed with perfectionism who are battling a new, beautiful, young competitor.
Fortuitous dropout
Refn, who made his breakthrough with the film 'Pusher' in 1996, won the Best Director Award at Cannes for the film 'Drive' five years ago, making him the only Dane in history to do so.
However, three Danish films have won the more prestigious Palme d'Or in recent times.
READ MORE: Vinterberg in the hunt for Palme D'Or
Lars von Trier's 'Dancer in the Dark' won in 2000 and Bille August's 'The Best Intentions' and 'Pelle the Conqueror' won in 1992 and 1988.
This is the third time one of Refn's films has been shortlisted, following 'Drive' in 2011 and 'Only God Forgives' in 2013.