News
Drama in Danish courtroom involving poet
---
This article is more than 7 years old.
Yahya Hassan screams: "Yes, I shot the fucking perker!"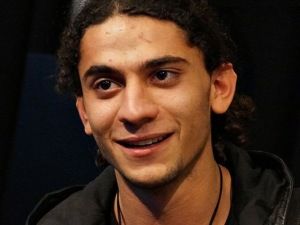 Danish poet Yahya Hassan was remanded today by a court in Aarhus to be held in custody for another four weeks.
Police are still interviewing witnesses in the case in which the poet is charged with aggravated assault after a shooting incident in March.
Behind closed doors
Prosecutor Lars Petersen requested that the hearing was held behind closed doors in light of the ongoing investigation.
Defence lawyer Claus Bonnez wanted the proceedings to be open, but they were closed.
Hassan is charged with aggravated assault. He is alleged to have shot a 17-year-old male in the foot during the March incident. He is also charged with the illegal possession of weapons.
Waiting to talk
Bonnez said that the 17-year-old has been spoken to three times, while his client is still waiting to tell the police his version of the events that led to the shooting.
"My client is facing serious charges and wants to tell the public about it," said Bonnez before the doors were closed.
As he was led out of the courtroom to a waiting police car following today's proceedings, Hassan shouted to waiting reporters, describing his assailant/victim as a 'perker', a racial slur for people from south Asia and the Middle East.
"Yes, that's right, I shot the fucking 'perker' – a fucking assailant," he screamed.