News
World's largest sports convention coming to Denmark
---
This article is more than 7 years old.
Aarhus picked to host the 2017 SportAccord Convention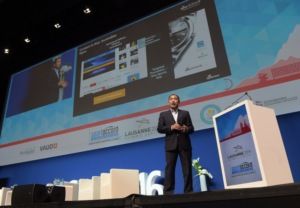 This time next year, thousands of delegates will pour into Aarhus when the city hosts the world's largest international sports summit, SportAccord Convention.
A six-day event, the annual SportAccord Convention provides a unique opportunity for decision-makers from sport and industry – including a delegation from the Olympic Committee – to meet and network.
"It is quite a scoop that Aarhus will be hosting the world's largest international event for sport and industry leaders next year," said Jacob Bundsgaard, the mayor of Aarhus.
"It provides the city with the opportunity to present the many qualities Denmark and Aarhus has to offer – and for Aarhus in particular, it is a great joy to host the SportAccord Convention while Aarhus is the European Capital of Culture 2017."
READ MORE: Copenhagen the most meeting and convention-friendly city in the world
City of smiles
The convention, the 15th of it kind, will be held from April 2-7, 2017 at the Scandinavian Congress Center in Aarhus. This year, the convention was held in Lausanne, Switzerland.
The event will be financed by Aarhus Municipality and the regional mid-Jutland authority Region Midtjylland.