News
More girls in Copenhagen refusing HPV vaccine
---
This article is more than 7 years old.
Reported side effects scaring young women away from cervical cancer protection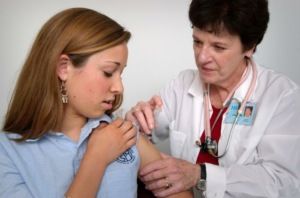 Young women from Copenhagen and northern Zealand are declining to take the HPV vaccine which would protect them from cervical cancer.
According to new figures from health authorities Sundhedsstyrelsen, only 44 percent of girls born in 2002 allowed themselves to be vaccinated last year.
Girls in western and northern Jutland were the most likely to be vaccinated, while those living in Copenhagen and north Zealand were the most likely to decline.
READ MORE: Study finds no HPV vaccine risks
Side effect controversy
The vaccine has been the subject of controversy since a number of girls reported serious side effects which they ascribed to the vaccine.
The low numbers choosing the protection surprised doctors at the cancer society Kræftens Bekæmpelse.
"I had expected there would be a decrease due to the debate, but these numbers surprised me," Kræftens Bekæmpelse consulting doctor Iben Holten told DR Copenhagen.
Serious consequences
Holten said that women refusing the vaccine could have serious consequences for the health system in the region, because a large group of women will need treatment in the future.
"It's a very serious matter," she said.