General
Macbeth like you've never seen it before
---
This article is more than 7 years old.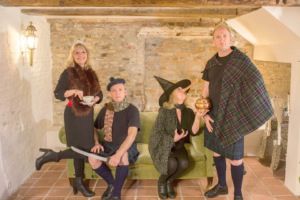 Brand new theatre company Down the Rabbit Hole is staging John Christopher-Wood's inventive comedy about a bored expat couple's attempt to restage Macbeth.
They have taken it upon themselves to reinvent the iconic drama, deeming it too wordy and the poetry lacking in rhyme!
The audacious duo decide to simplify the bard's text and rather ambitiously take on every character role themselves.
The audience are in prime position as the hilarity ensues, seated in the centre of Macbeth's castle while the play goes on around them.