General
Your adopted country needs you … to volunteer!
---
This article is more than 7 years old.
Helping good causes can improve your employment prospects, enthuses organiser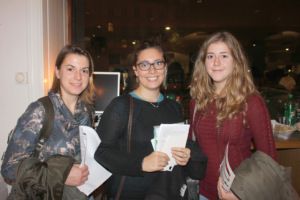 Research tells us that the benefits of volunteering are far reaching. Its power to improve physical and mental health, as well as job prospects, are pretty undeniable – that's probably why International House Copenhagen (IHC) is hosting a Volunteers Fair on May 3.
The twice-annual event will introduce newcomers and long-time Copenhagen expats to a host of volunteering opportunities in and around the city.
Over 25 arts and leisure organisations will be in attendance – including Roskilde Festival and Nørrebro Bibliotek – all primed to promote Copenhagen as a place brimming with culture and activities.
Form new friendships
It can be quite isolating moving to an entirely new country, often not knowing a soul. Events like the Volunteers Fair – which in the past has attracted over 300 attendees – help to combat that and encourage internationals to expand their networks here.
"It's a great way to make new Danish and international friends," agrees Jonas Østergård, the project leader at IHC.
"Volunteering is a perfect way to build your social network in Denmark."
Improve your job prospects
There have been a number of volunteer success stories, with some individuals having gained formal employment as a result of their extra-curriculum pursuits.
"You can boost your CV and use it a useful stepping stone to a paid job.Volunteering is looked upon very positively here in Denmark!" enthused Østergård.
"I've heard lots of positive stories of people who have gone on to get jobs through volunteering."