News
Delays plague Copenhagen train passengers all morning
---
This article is more than 7 years old.
A downed power line continues to disrupt rail traffic in and around the capitol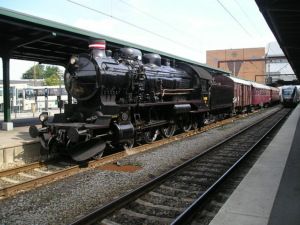 A fallen overhead line at Hellerup Station has continued to cause problems for commuter on trains in and around Copenhagen this morning.
The downed line disrupted services last night, and this morning's commute has seen more of the same. Thousands of travellers on both the A and C lines are affected.
When a train is a bus is a train
DSB is taking commuters off the trains and stuffing them into the ever-popular 'togbusser' (buses) on the stretch between the stations at Gentofte and Svanemøllen.
Trains between Gentofte and Hillerød are only running every 20 minutes on the A line, and there is a reduced service on the C line as well.
DSN has yet to announce when the downed line might be repaired. Services between Hillerød and Køge were already depleted enough as only the A line will be in operation over the next two months while DSB instals new signals.