Business
Danish supermarket giant Coop forced to rename bakery concept
---
This article is more than 7 years old.
A small Vejle bakery has won the right to keep its name – and a few kroner besides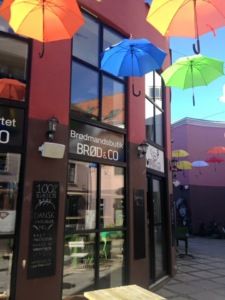 Fakta, a chain of discount food stores under the Coop umbrella, must change the name of its new in-store bakery concept and compensate the small Jutland bakery that had the name Brød & Co first.
The original Brød & Co discovered six weeks ago that Fakta was about to open bakeries in its stores under the same name. The Vejle bakery hired a lawyer and the parties agreed that Coop had to change the name and compensate the original Brød & Co.
Too slow
The Vejle business feels it has been poorly treated by Coop and that the large concern has been a bit slow in pulling the advertising material carrying its name from Fakta stores.
Brød & Co representative Simon Clemens wrote on the store's Facebook page that although he has received 25,000 kroner to compensate his legal fees, Coop isn't moving rapidly enough to remove advertising from the stores.
"We agreed that it would take three weeks to get the Brød & Co ads down, but  they are still up," wrote Clemens. "They would not give us a deadline as to when that may happen."
READ MORE: Well-known designer loses rights to her own name
Working to get it done
Coop Denmark information head Jens Juul Nielsen said the company is working to get the signage down.
"We have no desire to annoy the bakery in Vejle and immediately offered to remove the signs in the 40-50 stores where they were put up," he said.
"We are in full swing, they remain in only a few places, and we expect that they will be gone in a very short time."