News
New EU tobacco rules will increase warnings and prohibit popular cigarette types
---
This article is more than 7 years old.
Tobacco industry says the European Court of Justice has exceeded its authority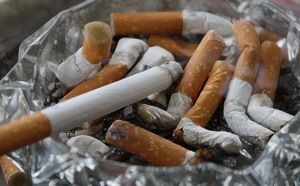 The EU-proposed rules which bans menthol cigarettes, tightens rules for electronic cigarettes and require larger warnings on cigarette packets, go too far, according to the tobacco industry.
The rules were confirmed months ago, but were challenged by tobacco industry leaders like Philip Morris and British American Tobacco, who tried to get either all or part of the new tobacco directive overturned.
They contend that the regulations are contrary to EU marketing rules and exaggerate health concerns.
READ MORE: More Danes leaning towards banning tobacco sales
New warnings
The tobacco companies were particularly upset by new requirements that at least 65 percent of both the front and back of a cigarette packet be reserved for images and texts that warn against smoking.
Currently, 30 percent of the front and 40 percent of the back of a cigarette package are required to be cover with such warnings. EU countries can go even further with the warnings if they choose, much to the chagrin of the tobacco firms.
No more menthol
Some EU countries have also asked for a relaxation of the regulations. Poland wants to see a ban on menthol cigarettes overturned, while Totally Wicked, a manufacturer of electronic cigarettes has protested against more stringent requirements for, among other things, nicotine content.