News
76-year-old Danish teacher stabbed to death in Massachusetts
---
This article is more than 7 years old.
Police have launched a manhunt for her mentally-ill neighbour, who is the prime suspect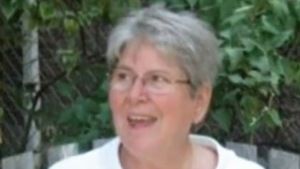 A 76-year-old Danish female teacher at Quincy College in Plymouth, Massachusetts was last week stabbed to death.
Police arrived at the apartment of Vibeke Rasmussen on Friday last week after colleagues reported she hadn't shown up for work.They found her body and were able to establish she had been stabbed 35 times.
Neighbours recalled hearing a woman screaming on Thursday when questioned.
Police have now launched a manhunt for her 24-year-old neighbour, Tyler Hagmaier, who is the prime suspect. They describe him as extremely dangerous and with a history of mental health problems.
Lost for words
Rasmussen was a science teacher at Quincy College for seven years, reports CBS.
"She was a gifted instructor who taught science at our Plymouth campus, and her untimely death saddens us all," read a statement released by Quincy College.
"She will be greatly missed by both her colleagues and her students in the Quincy College community."