News
International News in Brief: Danish PM heads to Greenland with European Council President
---
This article is more than 7 years old.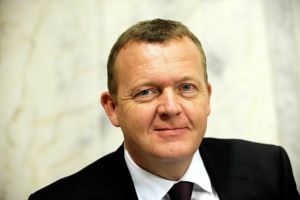 Lars Løkke Rasmussen, the Danish prime minister, will meet in Copenhagen on Tuesday with Donald Tusk, the President of the European Council to discuss handling of the challenges facing the EU, including the refugee crisis and the Russia/Ukraine conflict.
Following the Copenhagen meeting, Rasmussen and Tusk will travel to Greenland to examine the consequences of climate change in the Arctic.
Rasmussen said he viewed Tusk's visit to Greenland as evidence of the EU's "strong commitment to the climate agenda".
Crown Princess Mary calls for greater gender equality at major women's rights conference in Copenhagen
Crown Princess Mary opened the Women's Deliver conference in Copenhagen with a rowsing speech saying that prioritising the closure of the gender gap should be top of the agenda in all modern societies.
"It will require strong and authentic leadership from governments and civil society," said the Crown Princess.
She was among dozens of leaders that turned out for the world's largest global conference – focussed on the health and rights of girls and women – to take place in the last decade.
The Princess said she was frustrated that more has not been done to address women's health issues.
Danish military receives its three US Navy helicopters
The Danish Defence has taken delivery of three MH-60R Seahawk helicopters. This is the first delivery of its kind to the country's armed forces.
The aircraft will be deployed with the Danish Defence's Air Squadron 723, replacing their former fleet of British Lynx helicopters. The helicopters are capable of being launched from frigates, destroyers, cruisers and aircraft carriers.
The purchase was confirmed in December 2012, when the Danish government signed a letter of offer and acceptance to procure nine MH-60R helicopters.
Fewer au pairs coming to Denmark, despite higher pay
The numbers of women receiving a residence permit to work as au pairs in Denmark has dropped significantly. Figures have decreased despite favourable changes made to the law in 2014 allowing au pairs to receive 4,000 kroner in monthly pocket money.
1,623 residence permits were granted to au pairs in 2015, down from 1,908 in the previous year.
Despite some families having apparently decided that the new payment rules means hiring an au pair is too expensive, the union FOA says the payment for au pairs remains too low.