News
Local News in Brief: Copenhagen bar owners call out harassment
---
This article is more than 7 years old.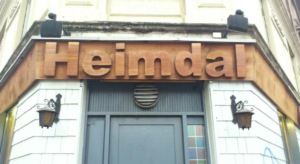 Bar owners in Nørrebro have requested protection against Muslim activists, who they say are trying to create a 'Sharia zone' around the area.
The bar owners report that they have had their premises vandalised by groups opposed to alcohol, gambling and other acts that they considered offensive to Sharia law.
"Recently some young men came in and shouted that Nørrebro is covered by Sharia, so alcohol is forbidden," Heidi Dyrnesli, owner of the Café Heimdal told Radio 24syv.
Another bar landlord said that gangs have demanded protection money.
Copenhagen bans investments in fossil fuels
The city of Copenhagen will outlaw investments in companies that gain more than 5 percent of their revenue from coal, oil and gas.
Copenhagen is the third municipality in Denmark – following on from Roskilde and Fredericia – to divest from fossil fuels. It joins the likes of Oslo, Paris and Newcastle in Australia – the home of the world's largest coal port – in adopting anti-fossil fuel tactics.
Frank Jensen, the lord mayor of Copenhagen, presented his proposal to divest the city's 6.9 billion kroner investment fund of all its fossil fuel holdings to the finance committee in January.
Murder suspect seen throwing mobile phones into Copenhagen harbour
Simon Corner, the fugitive boyfriend of a missing Scottish woman, was spotted hurling mobile phones into Copenhagen harbour. Corner is wanted for questioning in the disappearance of Lisa Brown last November.
Following his sighting, Corner turned himself in to police and asked to be extradited to Spain, where an arrest warrant has been issued for him; the police there are treating the case as homicide.
Corner vanished after being questioned by Spanish police when Brown went missing. He has since been sighted in several places around the world under different aliases.
Anti-money laundering group meets in Copenhagen to launch Nordic chapter
ACAMS, the world's largest anti-money laundering (AML) organisation, launched its Nordic chapter in Copenhagen last week.
Members of Nordic AMLs met with other compliance professionals to discuss corruption and money laundering issues.
Representatives from leading banks, investment and other professional services firms participated in discussions on issues facing the anti-financial crime community, including the impact of the Panama Papers on the Nordic region.
The meeting was held the day after a data leak of more than 200,000 individuals identified in the Panama Papers and amid the ongoing global public outcry about international tax evasion and money laundering.