News
Copenhagen among world's top convention cities
---
This article is more than 7 years old.
And 2016 is expected to be a benchmark year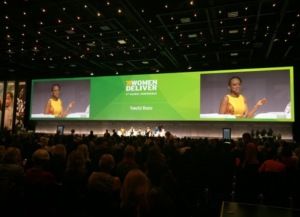 It's no coincidence that international the conference Women Deliver is currently being held in Copenhagen. The Danish capital is among the best convention cities in the world.
According to the International Congress and Convention Association (ICCA), the global community and knowledge hub for the international association meetings industry, Copenhagen ranks tenth in the world in terms of being a convention destination.
"Copenhagen has an extensive selection of modern hotel and congress facilities. In recent years, the number of hotel rooms has quadrupled and several new conference facilities are currently under construction. Today the city offers more than 21,000 hotel rooms," Wonderful Copenhagen wrote.
READ MORE: Copenhagen the most meeting and convention-friendly city in the world
Danish delight
Copenhagen jumped up three spots past Brussels, Amsterdam and Prague compared to last year. Berlin was ranked in the top spot, followed by Paris, Barcelona, Vienna and London. Madrid, Singapore, Istanbul, Lisbon and Copenhagen completed the top ten.
2016 looks to be Copenhagen's busiest ever convention year and some 100,000 delegates are expected to attend significant congresses such as Women Deliver, Sustainable Brands, the neurology congress EAN, hematology congress EHA, neuroscience conference FENS and the oncology congress ESMO.
Denmark also moved up the national list, jumping three spots to 19th. The US, Germany, the UK, Spain and France were ranked as the top five countries to hold conventions in.