News
An eventful week for Danish movies at Cannes
---
This article is more than 7 years old.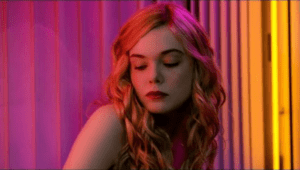 As the dust settles on another Cannes Film Festival, few would dispute it's been a  successful one for Danish film following the triumph of the Adomeit Film-produced 'Wolf and Sheep' in the Director's Fortnight top prize, the Art Cinema Award (see factbox).
Refn so overdrive
But stealing the headlines was enfant terrible Nicolas Winding Refn, who went into overdrive following a memorable screening of his controversial 'The Neon Demon' with an attack on his fellow Danish director, Lars von Trier.
The pair have history, Refn reminded the same media who had five years earlier lapped up the Dogme co-founder's sympathy for Hitler, not least because the veteran auteur once made a pass at his wife.
"He found some other slut," Refn told the press conference, dismissing Von Trier as "over the hill" and as someone who's "done a lot of drugs".
God save the king, but will he forgive?
Whether Refn had heroin addict Sid Vicious in mind when he compared himself to the Sex Pistols is anybody's guess, but there's no doubt the reaction to his new movie is up there with the outrage that greeted 'God Save The Queen' in 1977.
The reactions ranged from walkouts and yelling to a five-star review, but it's hardly a surprise. Since the screening of 'Drive' in 2011, Refn's first movie at Cannes, critics have become only too aware of the director's tendency to provoke strong and polarised reactions.
An array of mixed reviews
A scene featuring necrophilia has been particularly divisive.
"When the film reaches its logical end point, Refn just keeps pushing, and eventually lands on a sequence so jaw-dropping – almost certainly a sly, glossy-magazine refashioning of Luis Buñuel and Salvador Dali's groundbreaking surrealist short Un Chien Andalou – that all you can do is howl or cheer," applauded the Daily Telegraph's five-star review.
"The audience at Cannes weren't sure which to go for. You might not be either."
Indiwire gave the film a B-, emphasising that the film is "not the deepest form of exploitation cinema, but it's reaching for something".
Similarly, the Guardian concluded that "Nicolas Winding Refn brings the cinéma du choc to Cannes with a movie which is fantastically preposterous and objectionable, but expertly varnished with a sheen of pure evil."