News
Contractor fired by Danish rail operator over delays
---
This article is more than 7 years old.
Banedanmark has given rail repair firm the boot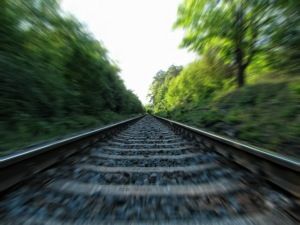 Strukton Rail, the company responsible for work on the railway tracks on Funen, has been fired by Banedanmark as a consequence of its failure to complete planned work over the Pentecost and Ascension Day holidays.
The company had been hired on a contract until the summer, but Banedanmark has issued a release saying it has "lost confidence" in the repair firm.
"It is obvious to everyone that the work over the holidays on Funen was far from what it should have been," said Steen Neuchs Vedel from Banedanmark.
"Strukton Rail has not lived up to the contract we signed, and it has affected both passenger and freight operators on Danish railways."
No assurances forthcoming
Banedanmark had asked Strukton Rail for assurances that the remaining rail repair work could be completed on schedule. The company could not guarantee that there would be further delays.
"We asked Strukton for a revised plan for the unfinished track work, and they did not convince us that the work can be completed on time," said Vedel.
READ MORE: Rail work to impact on train traffic next month
The renovation of the tracks on east Funen is scheduled to continue until August. Planned track closures and other information is available at the DSB website.